"Now I can brew coffee anywhere"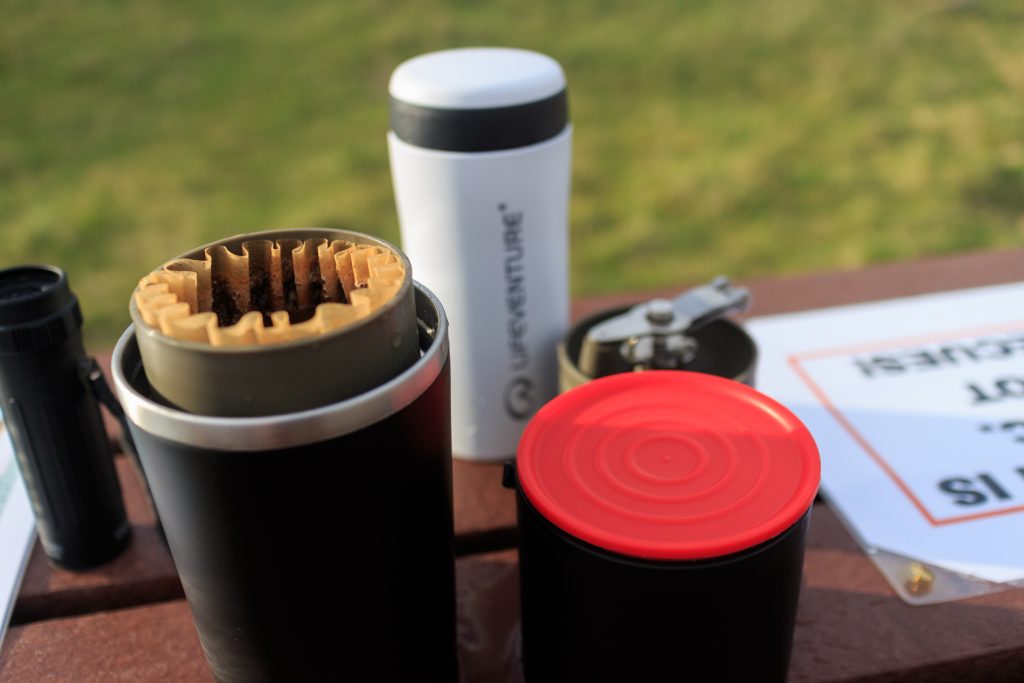 I was alerted to the product "Caffelano Klassik" – via Social Media and was incredibly tempted to buy one. However as I was purchasing on Amazon, a suggestion came up for a product that looked identical at 1/3 of the price. It appears that what I purchased, is as I suspected, a "Chinese copy" called "Coffee Boy".
What is included in Coffee Boy? It's a single tall tube of screwing parts.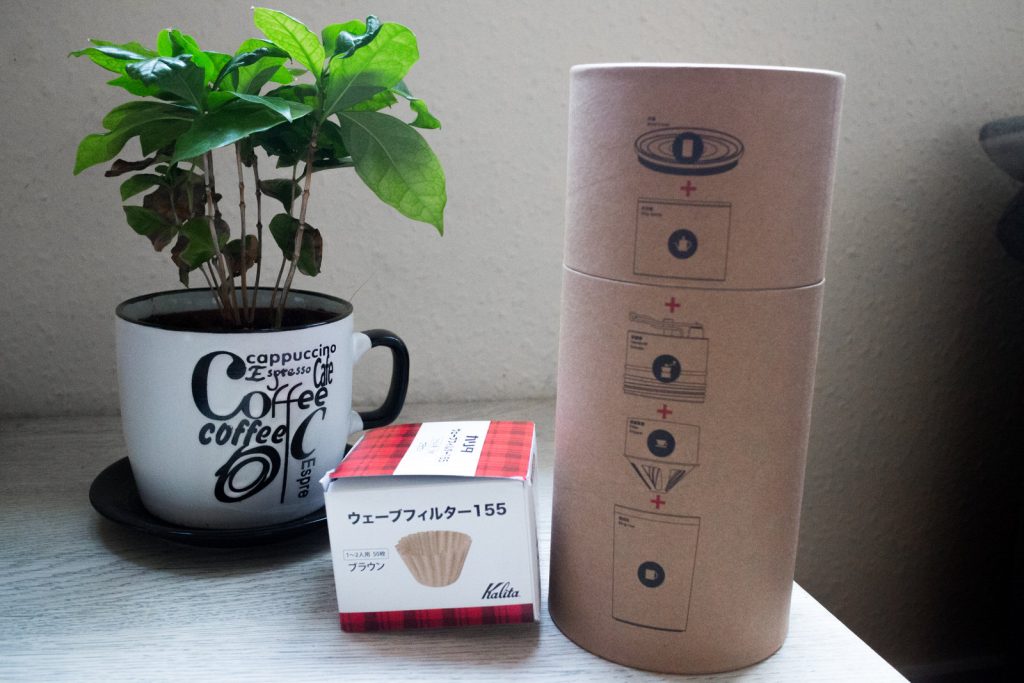 Unscrewed: Drip Kettle + Hand Grinder + Metal Filter + Thermos Cup
+ 2 additional storage areas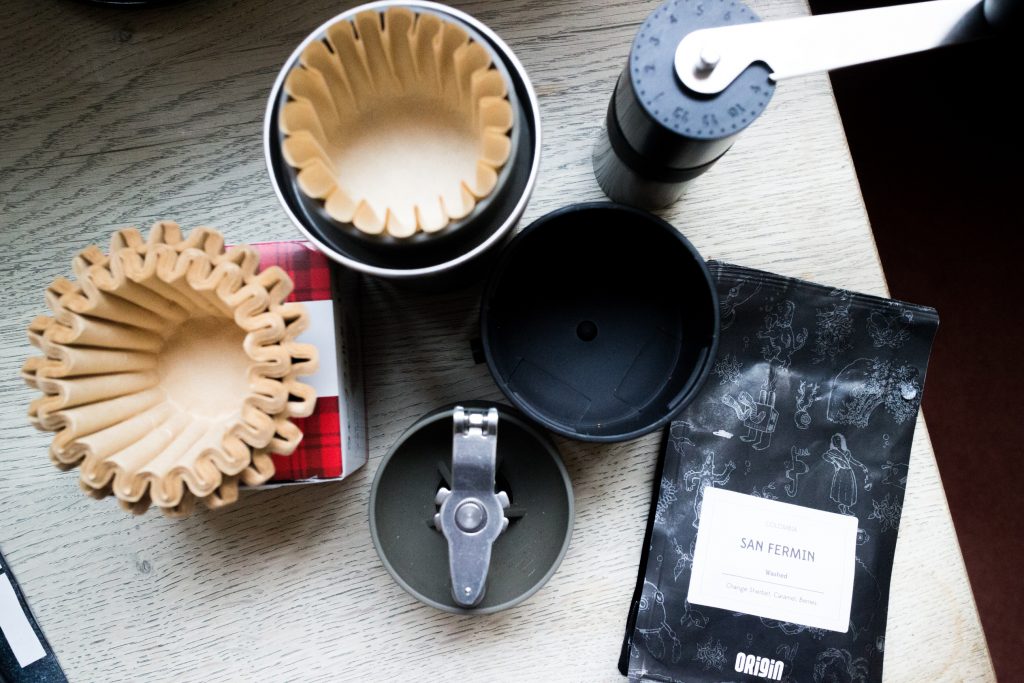 Someone online realised that the Kalita 155 Filter Papers are the perfect fit on top of the metal filter included and wow; what a difference. Now you're able to do some real brewing here.
---
A quick review of the "Coffee Boy":
The product is quite clearly a fake, there is spelling mistakes all over the box, the instructions are also all over the place and make little sense. However the build quality is surprisingly good. More importantly it does what I want it to do. (read on for how I'm using it). The kettle bottom that acts as the kettle lid for me does not screw together the threads don't match, I can hold it in place when pouring anyway. (I don't know if on the real one this screws properly, I've looked at videos and pictures and can't work it out, some people don't have the lid on, you don't really need it) if the real one doesn't screw either I feel like this is an oversight.
I did use the coffee grinder provided once, the handle screws out and the beans go in, I weighed mine as I have access to scales, however the overall grinder experience with no lid on the grinder is not only as challenging as cheap hand grinders are but provides extra entertainment when coffee beans not only tip out the sides but also fire out of the top. It does however grind surprisingly well.
How does the coffee taste?
I've never brewed it with just the metal filter but from this one experimental brew using the grinder provided, for £29 pounds in total the coffee tasted great!
---
My setup + kit:
Knock Areogrind 2018 – handgrinder – (grind before adventures into plastic bag, weighed 19g).
Kalita 155 brown papers in box.
Lifeventure flask of boiling water including thermal jacket.
Coffee Boy Drip Kettle
Coffee Boy Thermos Flask
Coffee Boy Metal Filter (under Kalita 155)
I leave it all in the car for when I'm back from a hike. I have brewed myself fresh coffee after my last two mountain walks in the Cairngorms. If you brew following the same ideology behind normal hand brewing you're going to get some great coffee. (yes the water may not be 92 degrees and yes it's not freshly ground) but I've brewed coffee at the Linn of Quoich and Glen Muick (so far) – pretty remote locations and the coffee tastes incredible.
It tastes 99% better than flask coffee and it's a pretty good setup, I've attempted brewing with filter cones in mountains and it blows away.
I can now brew great coffee anywhere and this makes me very happy.