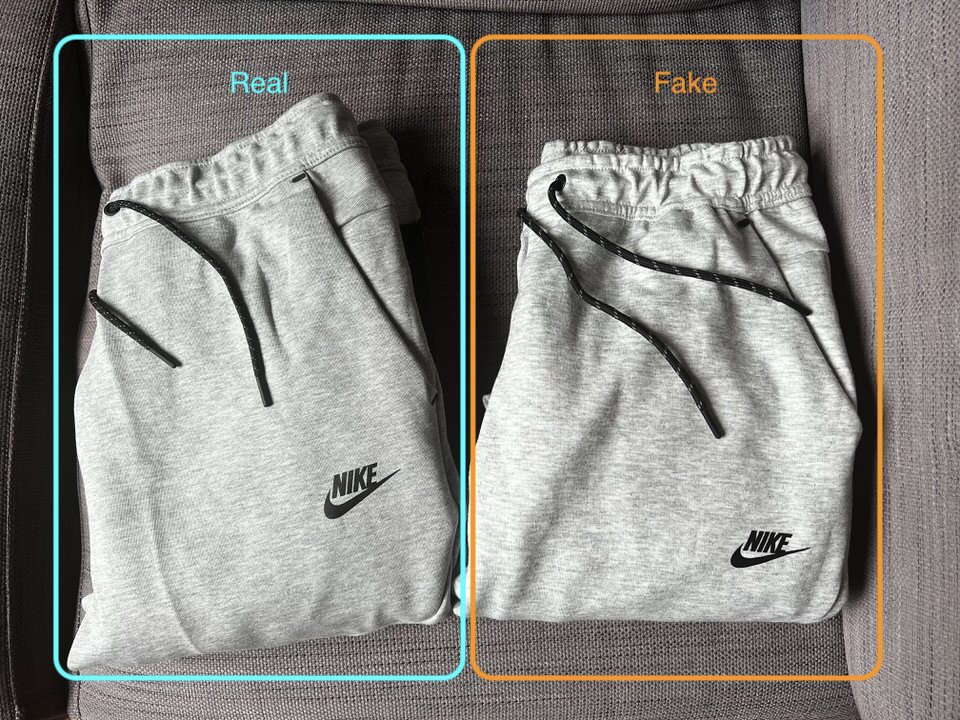 Material
Colour
Labels
Cord
Pockets
Stitching
Logos
Having recently purchased some Nike Tech Fleece Joggers from Vinted new with tags, I wasn't expecting fakes but on closer inspection these are fake. But it's incredible how good fakes are. This post is the ultimate guide to fake vs real Nike Tech Fleece Joggers. The real pair on the left are from nike.com.
Material and Colour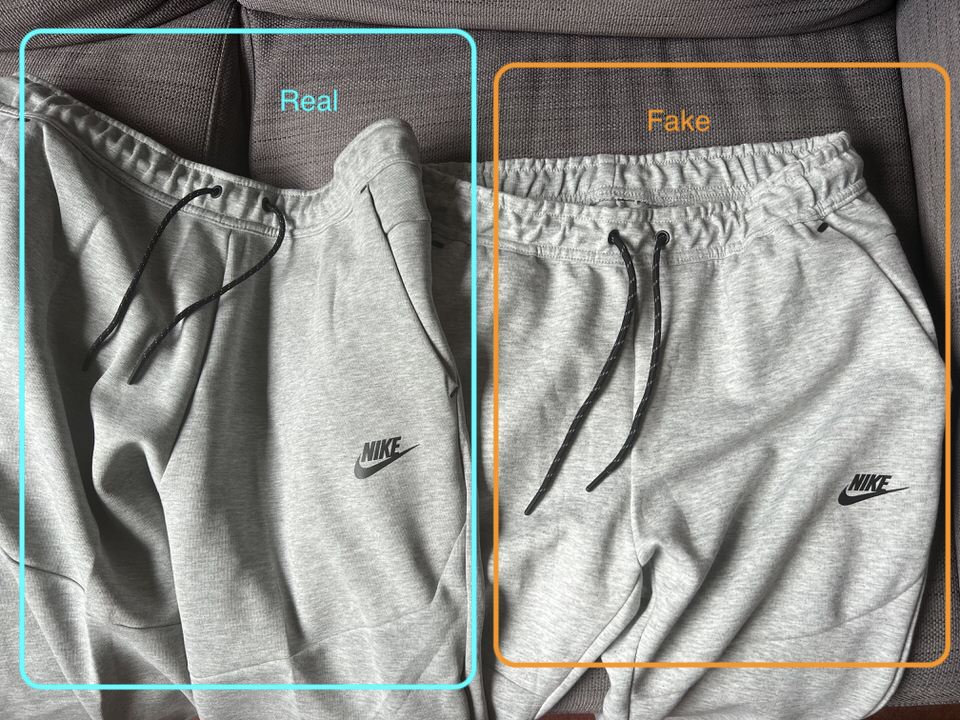 The fake joggers feel very much like normal cotton and not tech fleece material, thinner. The colour is also lighter than the real nikes.
Labels and Tags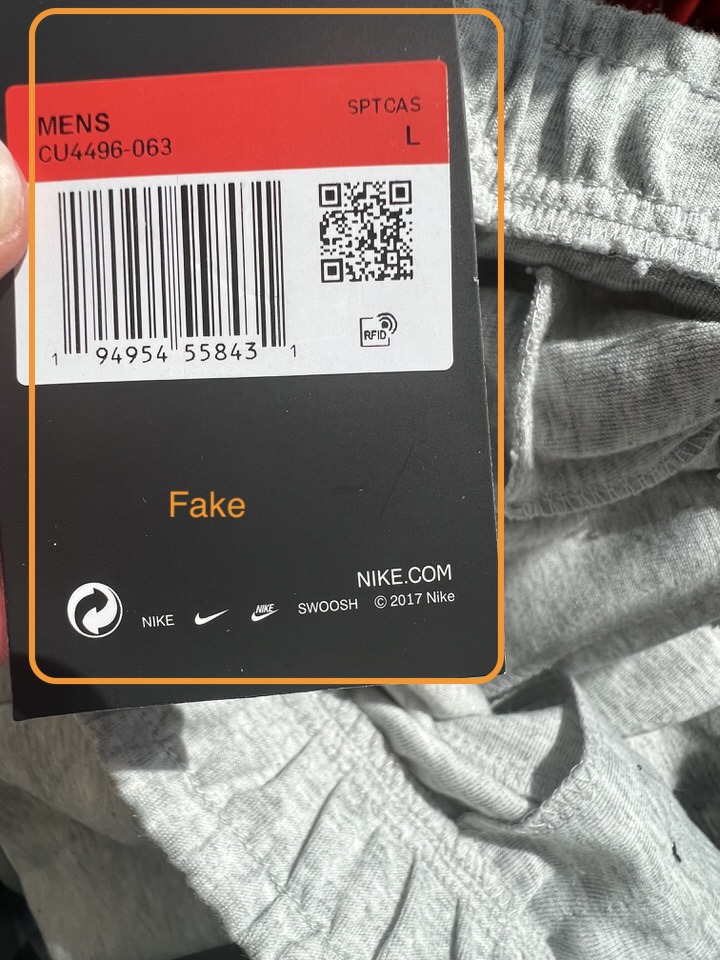 Check the label codes on the internet – these may bring up the correct nikes. Are the dates recent, and do the dates match dates in other tags on the Nikes.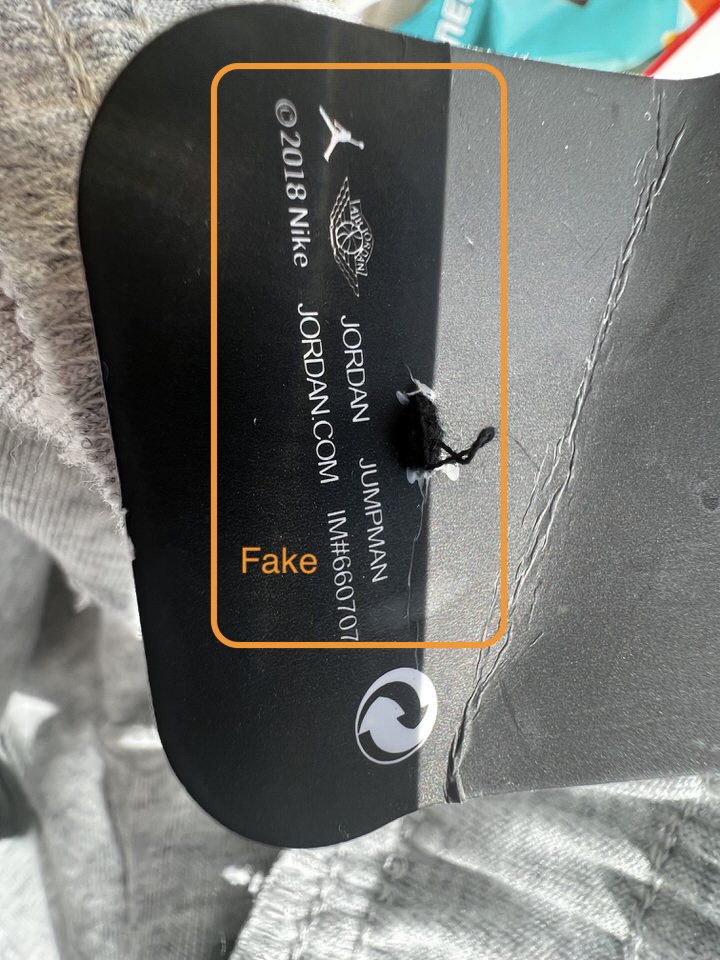 This label is dated 2018 not matching the orignal 2017 date and also is of the Nike Jordan brand, which obviously doesn't belong on genuine Nike Tech Fleece joggers.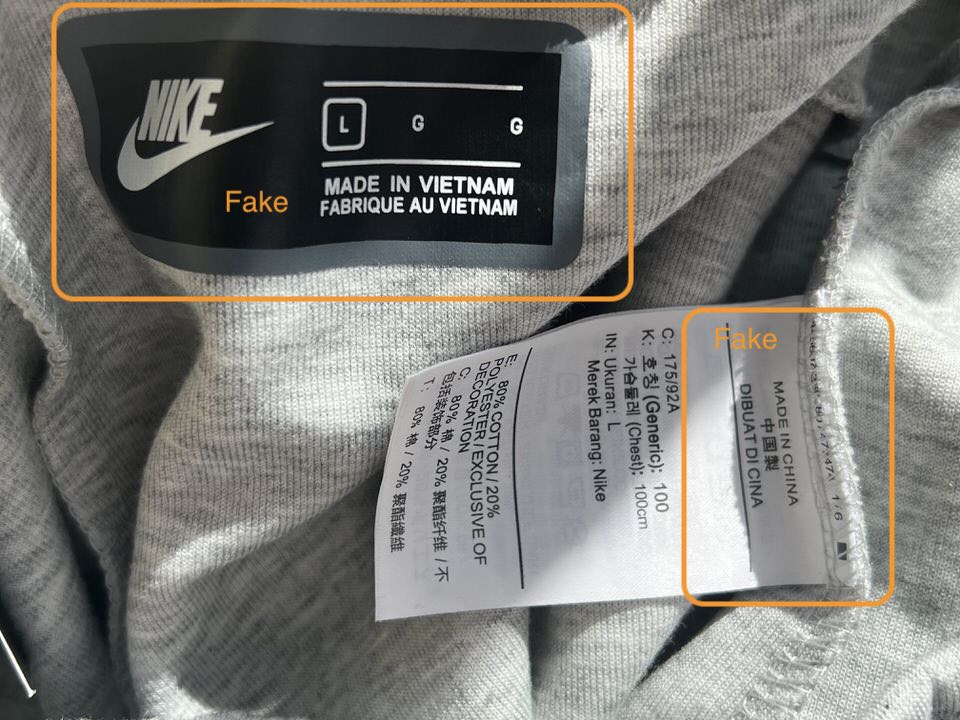 Further label mismatches; the printed inner label reads Made in Vietnam, the stitched inner label reads Made in China.
The washing instructions show wash at 40. New Tech Fleece is wash at 30.
Cords and Details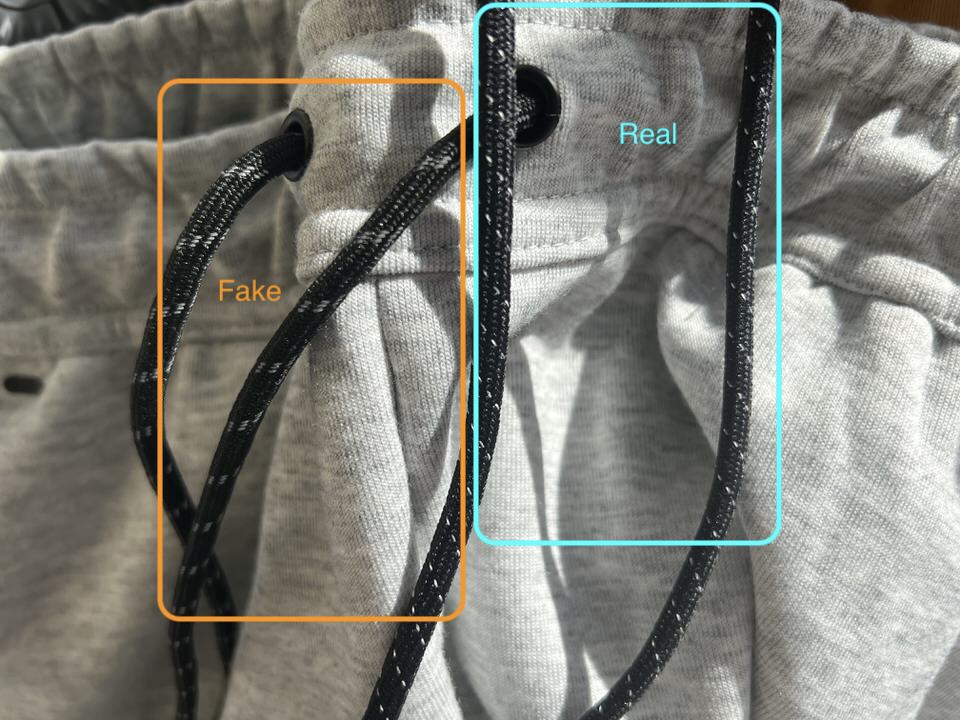 The pattern and quality of the real cords is a tighter, smaller, brighter pattern.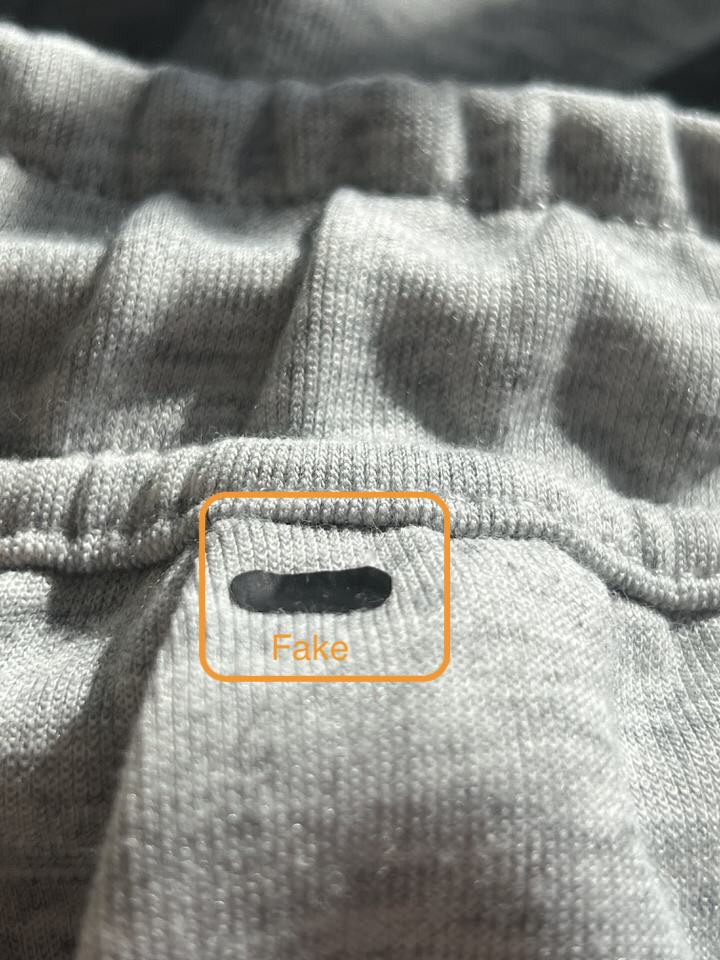 Details are poorly applied and visibly lifting.
Stitching and Quality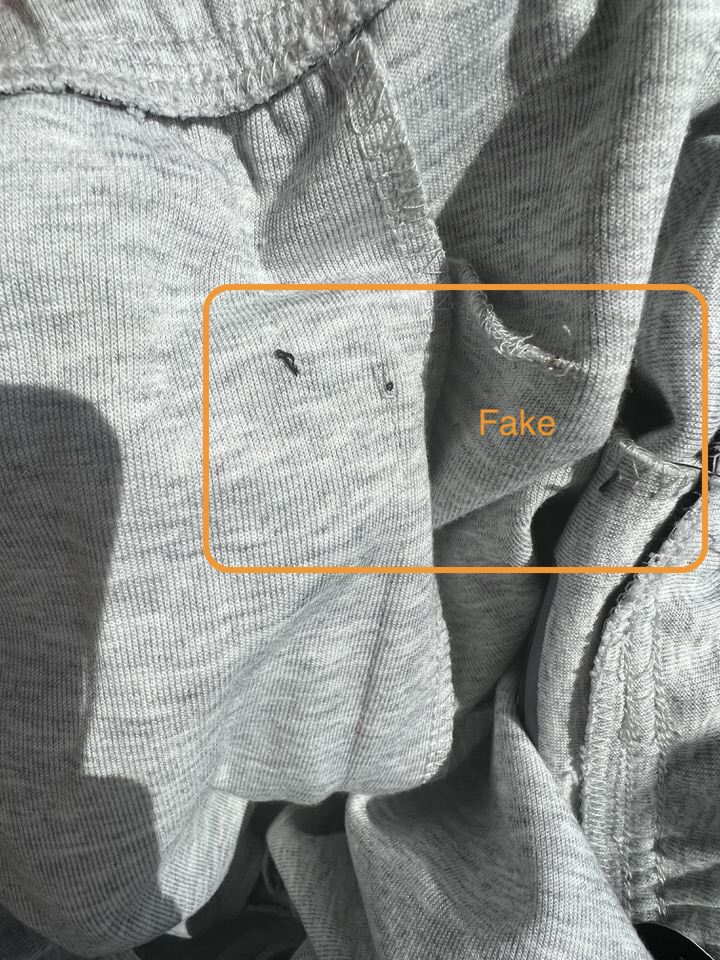 Look inside at the stiching and the overall quality of the stitching, above you can see visible black cotton stiches poorly positioned. The overall quality of the stitching can be poor with sections incorrectly sewn and untidy.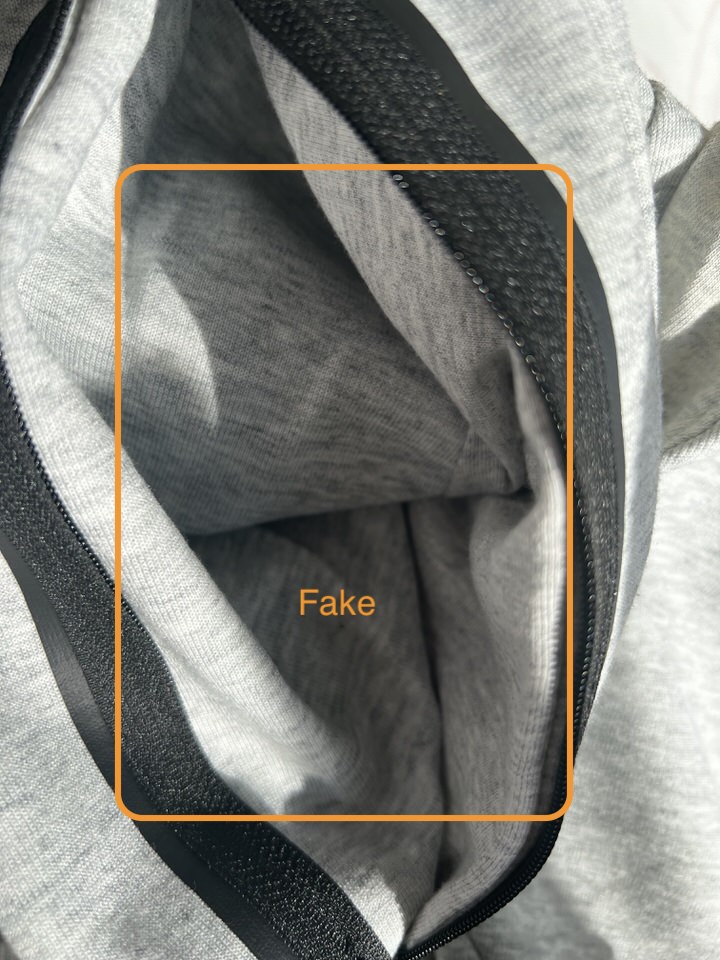 The inner pocket is entirely missing.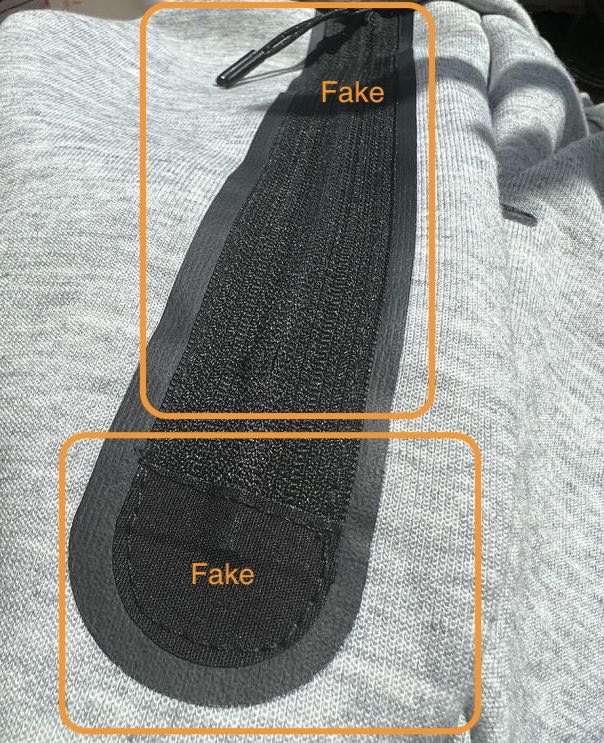 The Fake Tech Fleece zipper is of poor quality, real Nike Tech Fleece has trasparent shiney material around the zipper. The quality of the zipper is lighter in material, the stitching is not following the shape of the zipper.
Nike Logo
Finally the Nike Logo is matte in appearance and smooth on the fake joggers.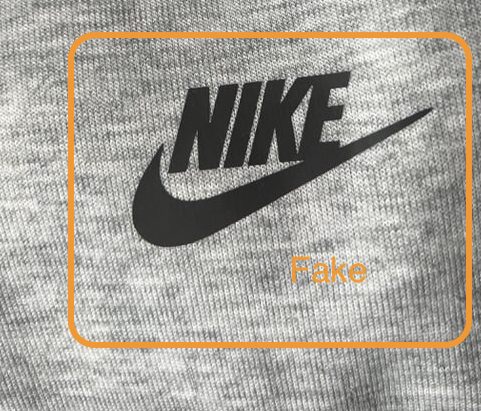 On the real Nike Tech Fleece joggers the Tech Fleece Material is visible through the Nike Logo.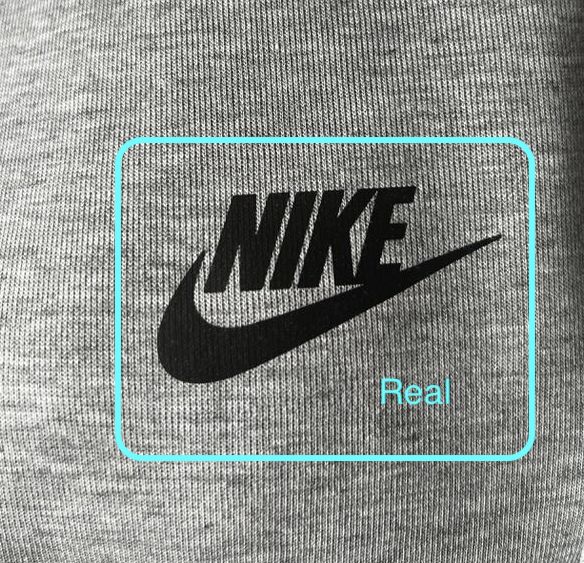 I hope you found this useful, of course there will be a diverse range of fake Nike Tech Fleece Joggers out there, but with some close inspection the fake ones should be possible to spot against the real ones. Good luck!